If you're in the market for a new home, but you don't want to be stuck with mortgage payments for years on end, there are some strategies that you can use for getting your loan paid down more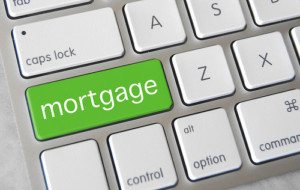 quickly – in turn, providing yourself with more equity in your property.
Going into your new mortgage knowing these tips can be helpful – regardless of whether you plan to live in the home for the long term, or you think you may be moving on to something else within the near future.
1) Eliminate the PMI
First, when you borrow more than 80% of your home's value, you will typically need to pay an additional amount to your mortgage company called PMI. This refers to private mortgage insurance, and it protects the lender in case your default on the loan.
Certainly, one of the best ways to avoid having to pay PMI is to put at least 20% down on your home. However, if you are unable to do so, once your equity in the home has reached that amount, you should contact your lender. In fact, legally, lenders are required to drop the PMI when the borrower is scheduled to reach a balance of 78% of the home's value – provided that the mortgage payments are being made on time.
2) Make Regular Extra Payments
Much like making regular deposits into a savings or investment account, you could funnel an extra monthly payment towards your mortgage. This is a great way to reduce your mortgage over time. The Internet has numerous mortgage calculators available that can show you how much your balance will be reduced, based on the additional amount that you can pay.
3) Make Additional Payments Sporadically
You could also make additional one-time payments towards your mortgage, such as when you receive a tax refund or a bonus. Even by making one additional payment every so often, the balance on your mortgage can be significantly reduced over time, due to the interest charges that can be saved.
Taking the Next Step
If you are looking for that next perfect home in Orlando or the surrounding area, I can help. I've work with both buyers and sellers in Central Florida, so contact me and I'll be happy to answer your questions and provide you with a no obligation market value of your current home.