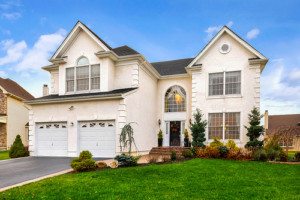 For years, many sellers have opted to go the route of FSBO – or For Sale By Owner – when selling their homes. Certainly, one of the biggest reasons for this is to try and make the most of their real estate investment by forgoing the commission that would otherwise be paid to a real estate agent.
But, when doing so, there are a lot of potential missteps that could occur – and some of these could really end up costing you, if you're not careful. Here are some of the big mistakes that you should avoid if you're considering selling your home on your own:
1) Overpricing your property.
Believe it or not, one of the things that can end up costing you the most money when selling your home by owner is overpricing it. That's because you will basically "scare" potential buyers right out the door – if they even come in.
While you may be proud of your home, and any of the nice improvements that you've made throughout the years, if you price yourself out of the market, it's likely to be sitting unsold for a while.
2) Not using all of your marketing channels.
Many sellers who are opting to sell on their own will also miss out on a number of key marketing opportunities – whether intentional or not. While it would be nice to just place a sign in the front yard and attract a throng of hungry buyers, the truth is that you'll need to use multiple marketing sources, such as social media, newspaper, and even word of mouth.
3) Low Quality Photos
When advertising your home for sale, you want it to look its best. Unfortunately, many FSBO sellers are not familiar with all of the ins and outs of capturing the perfect angles for showing homes through photographs, Here, you will want to take your pictures with a lot of daylight. And, the more photos your provide in your advertisements, the more buyers you are likely to attract.
4) Proper staging.
Although you may love your knick-knacks and photos, in reality, "less is more" when it comes to showing homes. So, when the time comes to holding your FSBO house open (or when presenting your home to a potential purchaser), it will be important to reduce clutter to a minimum. This includes stowing away small items from end tables and dressers, as well as taking down all personal photos.
5) Not following up with leads.
Sometimes, all it takes is a little nudge. Many FSBO homes may have highly successful open houses on a Sunday afternoon, but by Monday morning, there are no offers in sight. By simply asking visitors to sign in with their contact information, it is easy to follow up with a quick phone call to ask them how they liked the house – and if they'd like to come back for another look. In some cases, that's all it takes to prompt an offer.
FSBO or Not to FSBO
Selling your home on your own can be a lot of work. If you're considering a move into or out of the Orlando area, I can help. Contact Me for more information on how an experienced realtor can help get you top dollar for your home, along with the marketing that it deserves.