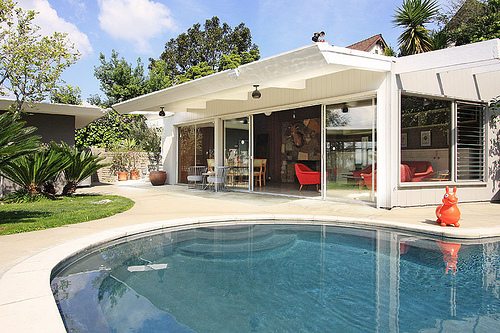 Although most homes that are for sale today are listed – with photos – on the Internet, one of the very first tasks that a seller needs to do is get their property scheduled for an open house. Opening your home up to potential buyers can give them a chance to really see the property up close and personal. Here are six tips for preparing your home for an open house.
But it isn't just potential purchasers who may be touring your home during an open house. Oftentimes, you may also have agents or brokers come by who are searching for homes for their clients.
In any case, it is essential that your home look its best. By following these six tips, your open house can be sure to go off flawlessly:
First impressions are a must. Before anyone even gets inside the door, you want to make sure that the landscaping, yard, and exterior of your home look superb. This can include raking any leaves, cutting the grass, trimming up the bushes, and giving the driveway a good cleaning.
Get rid of clutter. If your home has "too much" furniture, you may want to consider storing some of it so that it looks less cluttered. This can help to make rooms look bigger – which is a key selling point for potential purchasers.
Remove personal items. You should also remove personal items such as family photos from walls, dressers, and tables. This can help a potential buyer in visualizing the home as "theirs."
Board your pets. If at all possible, have your pets stay with a friend or neighbor during the open house. This can allow visitors to view all of the rooms, as well as the yard, without any disruptions. (It can also allow your pet to be less stressed with all of the strange visitors in his or her home).
Lighten up the space. Be sure to provide as much light as possible by opening up all of the curtains and blinds, as well as turning on all lights – even during the day. This will make the home seem bright and cheerful.
Clean, and clean some more. It should go without saying, but the home must absolutely be in pristine condition when it comes to clean. This goes double for the kitchen and baths.
Need more information on holding a successful open house? Give me a call. I have more than 20 years of experience in the Orlando real estate market – and I'd be happy to answer any questions that you may have.