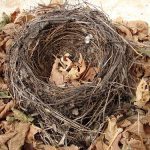 Although Orlando is well known for its theme parks and other attractions that primarily cater to those who are young, the truth is, the Central Florida area has a lot to offer for people of all ages. And, for those who are now – or who will soon become – empty nesters, there are several areas in particular that may hold a great deal of charm.
For example, Lake Nona rests are the southeast corner of the Orlando area. This community is conveniently located roughly 20 minutes from the Orlando airport, and about 30 minutes from the beaches of the Atlantic ocean. It is also home to a large VA hospital and VA national training facility. In addition, the Lake Nona Country Club provides both recreation and residential opportunities.
The Harmony area also offers empty nesters another beautiful option. This town boasts two natural lakes, over 12 miles of walking trails, 7,700 acres of conservation areas, a Town Square with restaurants and shops, and for the golfer, Harmony Golf Preserve – a Johnny Miller Signature course. Harmony is also just 40 miles from the Atlantic coast, and less than a half hour's drive from the Orlando International airport, making it convenient, too.
If you're an empty nester in Orlando, or if you anticipate being one soon, give me a call. I can help you find the right home in the Orlando area that's close to the activities and amenities that are important to you. And, if you're also selling your home in the area, we can make your transaction seamless.
I have more than 20 years experience in the real estate business, and I focus exclusively in the Orlando and surrounding area. Let me assist you in easily moving into this next stage of your life.