While Orlando can be a great place to live year-round, it is also an ideal location to purchase a vacation or second home. With its plethora of theme parks and attractions, world class golf courses and resorts, and the fact that it is just a short drive away from the beautiful Atlantic coast, this city offers something for everyone of every age – and, you certainly can't beat the weather!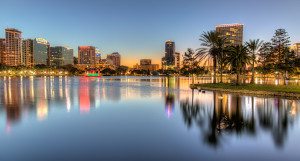 So, when considering a place for retirement – or even just a quick winter getaway – here are a few tips to help you in narrowing down your search in the Central Florida area:
Choose Your Location Wisely
First, not all vacation homes in Orlando are alike. With that in mind, it is essential to learn as much as you possibly can about what all of the different communities have to offer you. For instance, find out just how close they are to what you and your family's interest are in terms of entertainment and dining, as well as other important features such as how easy it may be to rent out the home when you aren't there – if that should be in your plans.
Consider Any Additional Expenses
When purchasing a vacation home, be sure to factor in any additional expenses. This is especially the case if your primary residence is many hours away and you will need to pay someone else to maintain the property when you gone. If you're purchasing a condo, there will likely be monthly association dues. And, if you plan to rent out the home, you are also likely to encounter management fees. Knowing all of the potential costs prior to moving forward with your purchase can help you to avoid any big surprises once the deal has been done.
Work with an Agent Who Knows the Area
One of the most important elements of ensuring that you find the right home for you and all your specific needs is to work with an agent who knows the area well. This is especially the case if you are unfamiliar with Orlando. This way, your agent can provide you with information about which communities to key in on, and which ones to avoid. The more knowledge that you have, the better equipped you will be to focus solely on vacation home that will fit your wants, needs, and location, as well as your budget.
If you're in the market for an Orlando vacation home, I can help. I've been successfully matching up home buyers and sellers in the Orlando area for over 20 years, and I can help you and your family find the vacation home that's right for you. Contact me today and we'll get started.