Buying a condo in Orlando or the surrounding area can be a great investment – regardless of whether you opt to live in it full time, or only visit occasionally and rent the unit out while you're away.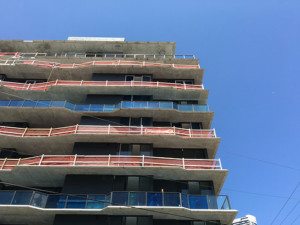 There are certainly numerous reasons to choose Orlando as either a home, or as a regular vacation destination. First, the weather just can't be beat. In addition, there are an unlimited list of activities, for kids both young and old – including the theme parks, restaurants, and sports venues. And, for those who love the water, the beach is just a short drive away.
But, before you sign on the dotted line for any condo purchase, there are some questions that you should ask the condominium association in order to be assured that the unit won't end up costing your any additional money down the line – both in the near future, and when you do end up going to sell the property.
Here are some of the things you'll need to know prior to moving forward:
How much does the condo association have in its reserves? It is important to know how much the association keeps in its reserves, as well as how those funds are invested. A condominium association that is low on funds could signal a "red flag" that there will be additional assessments required – especially if there is an emergency or if the units will need additional maintenance or upkeep soon such as new siding or roofs.
What does and doesn't the condo fee cover? You will also want to know what your monthly condo fee covers. For instance, does this fee cover maintenance of the common areas, trash collection, and / or the upkeep of any included recreational facilities such as a pool and tennis courts (if applicable)?
Is there a lot of turnover in the complex? Knowing the answer to this question will give you an idea of whether or not the residents of the condominium development are relatively happy living there or not.
What is the percentage of units that are owner-occupied as versus tenant-occupied? Typically, the higher the percentage of units that are owner-occupied, the more marketable your condo will be when it comes to re-selling it in the future.
Provided that the answers to these questions are positive, then the condo may seem to be a good fit. Having a real estate agent on your side who is knowledgeable on the area can be helpful when you are seeking out the ideal condo – especially if you are in "unfamiliar territory". If you're considering the purchase of a condo in the Orlando or surrounding location, give me a call. I've been helping buyers and sellers for over 20 years purchase and sell homes right here in Central Florida, and I would be happy to work with you.