If you've ever purchased or sold a home in the past, it's likely that you have heard the term "comp." Although many people know that this actually refers to the word "comparables," not everyone has a good understanding of how comps can actually factor into the pricing of a home for sale.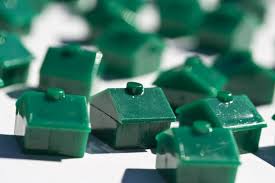 A "comp" is the price that was paid for a home that is comparable in size and in style, and that is in the same location. These properties are an essential part of determining the current market value of a subject property.
In other words, if you are considering putting your home on the market, it is often necessary to analyze the recent comparable sales in your area in order to come up with a suitable listing price for your home. Sometimes, though, deciding which of those sales to include – or even deciding the exact area – can be debatable.
For example, in many cases, the term "recent" can mean sales that have taken place within the last 90 days or less. However, in other instances, depending on the particular market, this data may go back as long as six months.
Deciding whether another property is actually comparable can also be another bone of contention. Sometimes, when there are a large number of similarly constructed homes in a particular neighborhood, this can be somewhat straightforward. However, when dealing with more custom constructed homes, finding comps to compare with can be a bit more difficult.
Given the recent recession, it is also important to be mindful of whether a property is being compared to an actual sale, or conversely to a short sale or foreclosure. These "distressed" sales can present some issues when choosing the right type of comps.
Comps really do matter when selling your home. If you're preparing to sell your home and you want the best determination on how your home should be priced, give me a call. I have over 20 years of real estate experience in the Orlando area and am an expert at setting your home's selling price.