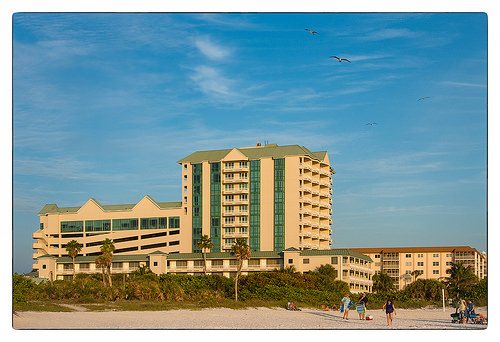 As interest rates have continued to stay low, now just may be a great time to take advantage of purchasing a second or vacation home – and what better place to do so than in sunny Florida. In fact, in many areas in and around Orlando, buyers could find that prices are down considerably from their highs of just a few years ago.
But in addition to having a place to light in the sunshine state, there are other benefits to purchasing a second home. These can include:
Tax Deductions – Just like with the mortgage on a primary residence, the interest on the mortgage and the property taxes on a second mortgage are also fully deductible from your gross income – provided that you only charge rent on the property for no more than two weeks per year.
Income – If you do opt to treat the property as a rental, you can go that route as well. In Orlando, just like in many other areas of the country, there are a number of property management companies that will take care of all the details for you in terms of finding renters, cleaning the home, and preparing it for the next visitor.
Long Term Profit – There's also the possibility that the property could appreciate in value – especially over time – which could add to your overall net worth.
Pre-Purchase of Retirement Home – In some cases, the purchase of a second home could essentially serve as getting a head start on retirement. It can also be a great refuge, too, if you just need to "get away" for a while.
For many families, a vacation home has also been the gathering place that has provided a whole host of memories that can be passed along from generation to generation over time.
With access to so many family activities, Orlando can provide an ideal location for a second home, regardless of whether you're nearing retirement or you're a young family who is just starting out. If you're looking for a second home in the Orlando or surrounding area, contact me, and we'll find the perfect one for you.