Although the real estate market has been on the rise in Florida, it is still not uncommon to see foreclosures on the market. In some instances, these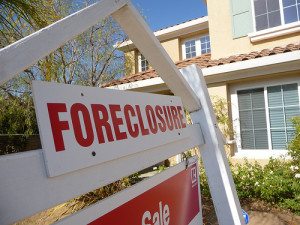 can prove to be good deals – provided that they are purchased correctly.
Before moving forward, however, it is important to understand that buying a foreclosed home will be a bit different from purchasing a home in the resale market. Therefore, be sure that you have all your t's crossed and i's dotted, and that you work with a professional who knows the process well.
First, in many foreclosure transactions, there will be little – if any – room for negotiation on the price. This is because the bank that owns the property will want to get its money back out of the home.
Also, the home will typically come "as is." That means that it will be up to you as the purchaser to make – and to pay for – any of the repairs that will be necessary. On this note, though, many foreclosed homes will already be vacant – so it can be easier to see where at least some of the repairs and / or renovations will be needed.
This can also speed up the process of moving in. So, if you are in need of a new home quickly, and you've already been pre-approved for a mortgage – which is oftentimes also required with purchasing foreclosures – then this could be a good situation.
On the other hand, many homes that have gone into foreclosure may need a fair amount of work – so, with that in mind, it could take looking at a lot of different properties in order to find the right one for you.
Considering the purchase of a foreclosure or if you're searching for just the right home in Orlando or the surrounding area, give me a call. I've been helping buyers and sellers in and around Orlando for more than 20 years – and I'd be happy to help you find the perfect property to call your own.