Orlando can be a wonderful place to call home – whether you reside here year-round or your roots are somewhere else and you've decided to purchase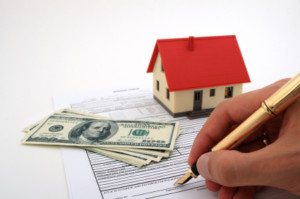 a house or condo in Central Florida to enjoy during just certain times of the year.
Buying and negotiating on the price and other factors of a home purchase – regardless of where you are – can be extremely stressful. This may be why the National Association of Realtors estimates that 9 out of 10 home buyers use a real estate agent in the search process.
As the buyer of a property, though, you have certain interests in a transaction. So, unlike the listing agent on a property – who represents the seller – having a buyer's agent on your side can help in protecting your interests throughout the negotiations, as well as the entire purchase process.
There are numerous advantages to working with a buyer's agent when looking for property – starting with the fact that it doesn't cost you any additional fees. Just as with other real estate transactions, the commission is paid by the seller from the proceeds of the sale.
In addition, when working with a buyer's agent, you won't need to contact each individual listing agent every time you want to see a home that you are interested in. Rather, your buyer's agent will make these arrangements for you. And, rather than trying to "sell" you on each home, your agent will be able to help you view each property more objectively – pointing out both pros and cons.
This can help you in better narrowing down the home that is right for you as versus simply being "sold" on a property that a listing agent wants to sell.
A buyer's agent works for YOU, not for a seller – and they aren't working to push any particular property just to get it sold quickly.
Are you considering the purchase of a property in or around the Orlando area? If so, I can help. I've been working with buyers in the Central Florida area for more than 20 years – and I'd be happy to work with you. Contact Me and let's talk.