As more home buyers have entered into the market over the past year or so, one question is on the minds of most – how can you obtain the very best financing? The purchase of a home is a big step for most people – and the majority would be unable to make this dream come true without borrowing at least some part of the purchase price. Let's look at a few home mortgage shopping tips.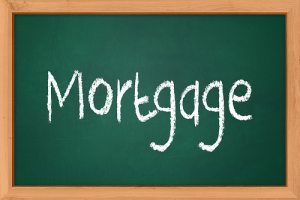 Yet, obtaining the financing for a home can often seem overwhelming. There are a myriad of different charges and fees that go into the loan that go far beyond just the interest rate that is stated. With this in mind, it is always a good idea to have an understanding of what getting a mortgage actually entails prior to jumping in.
First, there are several types of mortgages. These can be categorized as:
Fixed Rate – A fixed rate mortgage will have a set, or fixed, rate of interest throughout the entire life of the loan. These are usually best if you have a predictable source of income, and if you plan on staying in your home for the long term.
Adjustable Rate – An adjustable rate mortgage, or ARM, will have an interest rate that changes from time to time. This means that your mortgage payment could go up or down, depending on what happens in the market. This type of loan may be best for those who plan to stay in their home for only a few years, or if you intend to pay off the loan quickly.
FHA – FHA, or Federal Housing Administration, loans are a type of loan that many first time home purchasers may qualify for. This is because these loans will usually have less strict borrowing requirements, and lower down payment criteria.
When shopping for a home mortgage, it is always a good idea to contact more than just one lender – just as you would when making any other type of big ticket purchase. This is because the interest rates that are offered can differ from one lender to another, and certain lenders may offer various promotions. Even a slight difference in your rate can make a big difference in payment – especially over a 30-year period of time.
When you're ready to start searching for your Orlando dream home, give me a call. I have more than 20 years experience in helping clients find their perfect home – and I can do the same for you!