The Federal Reserve's rise in interest rates recently could have some implications for home purchasers – as well as those who are selling their properties – going forward. Yet, with as much as we've heard about this rate change in the media lately, experts have some words of wisdom for both buyers and sellers who are currently in the real estate market and who may be feeling a twinge of anxiety, and that is not to do anything rash.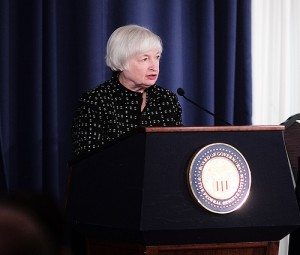 While this is the first time that rates have been increased in nearly a decade, the purpose behind this move was essentially to keep the U.S. economy from overheating. The ripple effect of this movement, of course, will mean that all kinds of interest rates will also inch upward – including home mortgages.
Due to the fact that mortgages are typically longer term than most other types of loans, even a very small increase in the rate can mean that a borrower could end up paying many thousands of dollars more throughout the lifetime of the loan.
Yet, a potential home buyer who tries to move quickly for the sole purpose of locking into a lower interest rate could also end up with a mortgage – and possibly even a property – that really isn't right for them.
With that in mind, it is still best to shop for the home – and the home mortgage – that is the right one for you and your specific situation, based on all of your individual criteria, and not just interest rates alone. By working with a realtor who truly understands your needs, you will be able to narrow down what is really ideal for you.
When you're ready to move forward and find the home or vacation home of your dreams in the Orlando or surrounding area, call me. I've been helping both buyers and sellers for more than 20 years. In today's economy, it takes knowledge and experience in all types of market situations. I have a wide range of expertise – and can put that to work for you.