If you're thinking about selling your home but it's looking a bit "tired," you may be wondering if it's worth the effort to update it, or leave it as-is in order to increase the chances of selling it as quickly as possible, and for the most profit. Well, the good news is that there are ways that you can update some key areas of your home, without breaking the bank – and greatly increase the chances of capturing a buyer's attention.
Some important tips to keep in mind should always include:
Be Consistent – When considering the renovation of various rooms, be sure that you remain consistent. For example, if you are updating a bathroom, don't install brand new cabinets, but keep 30-year-old faucets in place. This will give potential buyers the feeling that you only did a "partial" job.
Stay Current – Be sure to pick styles and designs that will remain "timeless." For instance, going with a traditional neutral paint throughout the interior can do wonders for giving potential buyers a freshly updated look anytime.
Keep It Functional – If you plan to change the floor plan, be sure to keep it functional. Today, the "open concept" is appealing to buyers, and it doesn't have to be an expensive fix.
In addition, some other important items to consider prior to moving forward on a home renovation include whether or not your property has any type of structural issues. In this case, for example,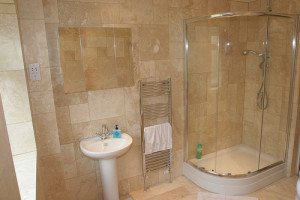 it's usually not a good idea to proceed with any cosmetic work if the home requires either a structural fix, or plumbing or electrical work. Here, have these items addressed first.
Are you thinking about moving into or out of the Orlando or surrounding area? If so, give me a call. I've been assisting buyers and sellers for over 20 years to successfully purchase and sell their homes. I can provide you with an updated value of your current property, or help you to find the next home of your dreams.