If you're planning a trip out of the country – or even just a weekend getaway – one of the biggest concerns that you may have is ensuring that your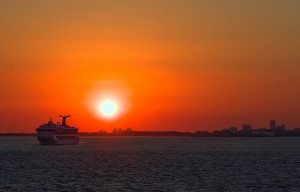 home is safe while you are gone. And rightly so!
Experts in the home security industry state that one of the biggest keys to keeping your home safer while you're away is to make your home less appealing. Interestingly, though, not all of their advice pertains to preparing your physical property.
For example, one of primary ways that potential thieves become aware of empty properties is through social media sites like Facebook. With that in mind, be careful about how and where you share your vacation itinerary. Otherwise, you could be broadcasting to anyone and everyone just exactly how long your home will be empty.
It's also a good idea to be discrete about who is around when you discuss your trip in public. This includes who your kids tell, as well. Likewise, be smart about how you leave your voice mail greeting and automated message on your phone and email.
When it comes to the property itself, it is wise to make it appear that someone is still there. So, it is always a good idea to create the illusion that your residence is being occupied by having lights on timers. You may also want to have a neighbor take your garbage cans out to the curb for the regular weekly pick-up, and by bringing in mail and packages. This will make it appear that all is proceeding normally.
Don't let the excitement of a much awaited vacation be spoiled with worry. By taking just a few precautions before you go, you can be much more assured that your home will be a lot safer so that you can enjoy your time away.
Need some additional tips? We're happy to help. And if you're thinking of moving in or around the Orlando area, give me a call. I've been assisting clients for more than 20 years with finding the perfect place to call home.