Have you done any type of renovation to your current home lately such as adding another bedroom, putting in a pool, or building a deck? If so, then it is likely that you have increased the value.
If you're not already familiar with it, Zillow is a website where people can go to look up any house, based on the property's address, and obtain an estimate – or in Zillow's terms, a "zestimate" – of approximately how much it is worth.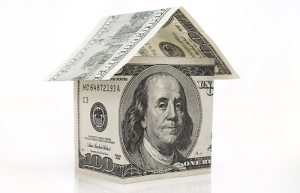 This zestimate is determined based on both public data, as well as information that is submitted by website users. Because site users are able to submit information on their properties, you can provide the site with updated data on renovations and other updates that you have done to your home throughout the years.
This is important in keeping the information on the site more accurate – which is especially the case if you are considering selling your home any time in the near future, as potential buyers can get a more accurate idea of just how much it is really worth.
Today, millions of people have started to use Zillow to look up property information prior to even visiting homes in person. So, chances are that if you have not put any updates about your home on Zillow in the past, then it is possible that the information may not be 100 percent accurate.
In order to put updates about your home on the site, just follow these simple steps to making your Zillow Zestimate more accurate:
1) First, go to www.Zillow.com
2) Click on the tab for a Zestimate
3) Type in your home's address
4) When your home comes up, click on the button that says "Correct Facts"
5) To verify that you are in fact the true owner of the home, you will need to "claim your home." To do this, you will need to select your name from the list of owners. This will take you to a window where you can begin to update your home's information.
6) Save all of your information
Certainly, a Zestimate on Zillow is just an estimate of what your home is worth. In order to get a true estimate of your home's value, give me a call. I can also provide you with tips on how to sell your home fast in today's real estate market.