Relocating to any new city can be both exciting and challenging. But, prior to getting to your new locale, it is always extremely helpful if you know as much as possible about the ins and outs of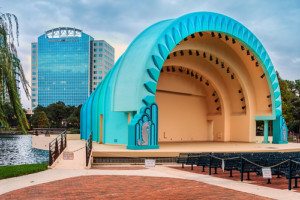 getting around, as well as some of the "hidden gems" in terms of restaurants, shops, and other tidbits so that you're getting around town just as if you'd been living there for years.
Certainly, one of the things that makes Orlando so appealing is its wonderful year-round weather. This, coupled with its world-class tourist attractions, can make this particular area a favorite spot for visitors, regardless of the day, week, or month. With that in mind, it can make for some traffic congestion – especially on major interstates like I-4.
In order to help in easing your stress, you can alleviate yourself from sitting behind the wheel altogether – while at the same time save on gas money and get some work done on your laptop – by taking advantage of Orlando's Lynx bus system. In addition to the convenience that this great transportation program provides, it also won't cost you a dime as it takes you anywhere across the downtown Orlando area for free.
If you are a Florida resident and you have a love of the Orlando theme parks, you can take advantage of the discounts that are available to you. Many of the parks offer heavily discounted admission prices – or even a "pay once and get in for the whole year" deals for those who live in the state.
For those who have never lived in an area that is considered to be a vacation spot, it is likely that you may have more visitors in the future. Therefore, having additional space may be necessary – so you may need to consider that in your plan as you search for housing.
If you are seeking a new home in the Orlando or surrounding area, give me a call. I can help you find just what you're looking for quickly, so that you're settled in and ready by the time you need to be.