Getting your home on the market – especially if you're under a time crunch – can often be a challenge. One of the key concerns that many sellers have is setting the initial price. In this case, you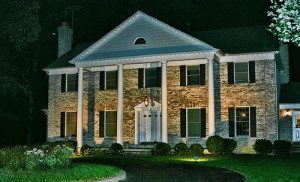 want your property to sell quickly, but at the same time, you don't want to potentially cheat yourself out of additional dollars. So, what is the solution?
Here are a few ideas that can help.
Know Your Local Market
Knowing your local market is one of the first things you need to do in order to get a feel for the right price of your home. For example, are there a lot of homes for sale right now? Or, when a home comes on the market, is it quickly sold for its asking price – or more?
Have Your Home Appraised
Another good option in coming up with an accurate range of value is to have your home appraised by a professional appraiser. The best appraisers will inspect everything about your property in order to get a good overall picture of the current value.
Work with a Professional
While some sellers opt to go the "by owner" route because they can save on the realtor commission, in many cases working with a professional who can price your home right and get it sold more quickly can actually end up paying off in the long run.
Real estate agents have access to a plethora of information that individual sellers do not. While websites like Zillow may provide you with some helpful data, unfortunately these figures are oftentimes incorrect – and can end up skewing your listing price if this is what you're basing it on.
Also, if you choose the right agent, you will have someone who buys and sells property in your specific area full time, and who has access to a wide array of contacts – meaning that they could be able to find you a buyer who's been looking specifically for your type of home.
If you're considering selling your home in the Orlando or surrounding area, give me a call. Together we can determine what you home is worth and go from there.