Owning a second home can be an ideal way to "get away from it all" – especially when that home away from home is in the Sunshine State. With beautifully warm temperatures throughout the year, it's easy to escape the snow and ice by simply hopping on a plane.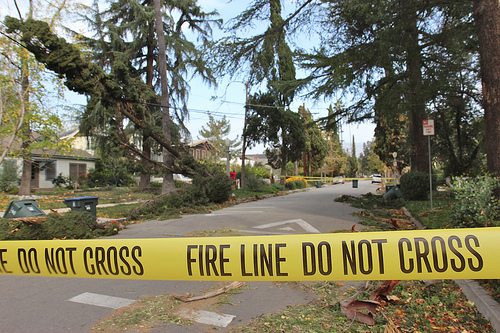 But every so often, between June and November each year, Mother Nature can get a little angry and inflict her wrath in the form of hurricanes. So, when you aren't there to protect your vacation home investment, it is important to take the proper precautions so that you can ensure your property is well protected.
Here are some tips that can help you to protect your home from hurricanes that may come up while you are away:
Shutter the Windows – It is important that you shutter the windows. This can help to prevent the breakage of glass, as well as possible structural damage that could occur due to wind bursts that come into the home. Hurricane shutters can be purchased that attach directly to the outside of your windows and can be easily opened and closed when necessary.
Reinforce or Secure Outdoor Furniture – Outdoor furniture and other unsecured items should also either be taken inside or well secured. Otherwise, you run the risk of strong winds blowing them towards your home, towards vehicles, or creating other potentially dangerous situations.
Ensure Trees and Branches are Trimmed – Making sure that trees and branches are well trimmed is also a must. This can help you better ensure that branches won't fall, causing additional damage to your roof, or to other items on the ground.
Last, but certainly not the least, it goes without saying that you absolutely must have the proper insurance coverage on your home. While it's never fun paying insurance premiums, protecting your investment can often mean the difference between being able to rebuild after a disaster and having to walk away. You also won't be able to secure a mortgage on your property without the right type or amount of property insurance.
Are you considering the purchase or sale of the perfect vacation home in or around the Orlando area? If so, we should talk.