Purchasing a new home can be exciting. There is so much to think about. Arranging – or even adding – furniture in all the rooms, getting paint and flooring to coordinate, and ensuring that the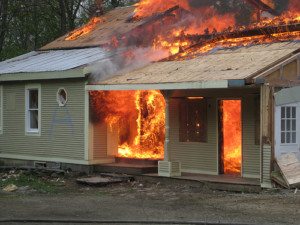 landscaping is just right. But before you close your eyes and fall asleep after closing day, there is one thing that you will need to be absolutely sure that you've taken care of – and that is protecting your investment, protecting your new home. For many people, a home is the biggest purchase that they'll ever make. And likewise, if anything were to happen to that investment, the costs could be astronomical.
This doesn't just include reimbursement for the cost of physical damages, but also for potential liability, such as injuries to others that may be caused from accidents that occur on your property. These expenses can be covered through the purchase of a home owner's insurance policy.
Some Things to Consider When Purchasing Your Home Owner's Insurance Coverage
When you purchase your home owner's insurance coverage, there are a number of things that you should consider. These include the following:
The Value of Your Home – One of the key items to keep in mind is the value of your home. It's important to note that this isn't necessarily the cost to rebuild it, but it may also include the value of the land that your home sits on.
The Value of Personal Property – It is also likely that you have personal property located inside of your home. This includes furniture, appliances, jewelry, electronics, and a whole host of other items. It can be easy to leave some things out, so be sure that the insurance agent you work with provides you with a checklist to help in jogging your memory. You may also want to go from room to room and list the items that you want to cover.
Expensive / Collectible Items – If you have any type of ultra-expensive or collectible items, you may need to obtain a rider on your home owner's insurance policy that will cover these things in full. This is because many policies may only provide coverage up to a certain limit for unique items.
Liability Coverage – Should you happen to be sued due to an injury or accident that occurs on your property and / or for which you are at fault, then your financial assets may be at risk. Here, you will need to consider the amount of liability coverage to include on your policy.
Your home owner's insurance agent should be able to assist you with the minimum coverage amounts to include on your policy. And, if you are borrowing money to purchase your home, the lender may also require that you carry a certain amount of home owner's coverage. In most cases, though, you will likely want to have more than just the required minimums.
Need help with finding that perfect Orlando home? I can help. Contact me and I'll be happy to locate the home or condo that fits your specific requirements.