If you're thinking about purchasing a home – or you've recently purchased one – you have likely heard about how you can deduct various expenses from your taxes. For many people, in fact, owning a part of the American dream can be a really nice benefit – especially if a hefty refund check is also involved.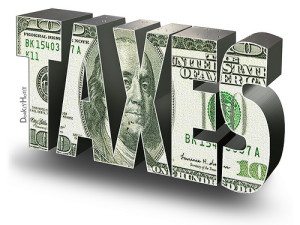 As another tax season is nearly upon is, it is important to have a good understanding of what you actually can and cannot deduct on a residential property prior to moving forward with filing your tax return.
First, according to the Internal Revenue Service1, in order to deduct any expenses at all, you will need to file Form 1040, and itemize your deductions on Schedule A. If you go this route, you will not be able to take the standard deduction.
If you borrowed funds via a mortgage in order to purchase your home, then there are likely several costs involved with this – including interest and home mortgage insurance premiums – both of which are tax deductible.
Typically, the entire amount of your home mortgage interest will be deductible, however your deduction may be limited if your total mortgage balance is greater than $1 million ($500,000 if married and filing separately), and / or if you obtained a home mortgage for reasons other than for purchasing, building, or improving your home.2
You may also be able to take an itemized deduction for the premiums that are either paid or accrued for qualified home mortgage insurance that is in connection with your home acquisition debt.
In terms of what is not tax deductible on a residential property – these items include the following:
Depreciation
The amount of your down payment and / or earnest money
Most settlement or closing costs
Insurance other than your mortgage insurance premiums
Utilities such as electric, gas, and water
Wages paid for domestic help

3
Still haven't found that perfect Orlando home? Now could be a great time to buy. Contact me and I'll get to work finding you the ideal match.
1. IRS (https://www.irs.gov/publications/p530/ar02.html)
2. IRS (https://www.irs.gov/publications/p530/ar02.html#en_US_2014_publink100011857)