Now that another tax season is behind us, you may be thinking about all the deductions you wish you had. And, you may have heard your friend, neighbor, or co-worker talking about all the great tax related benefits that they're getting from owning a vacation home.
Yet, while this might be the case for them, be careful before you step out and sign on the dotted line for that new home on the beach or in the mountains that you've always dreamed of. That's because, while there can be some nice deductions available, they can vary a great deal depending upon how much you use the home, and on whether or not you rent it out.
Questions Regarding Tax Deductibility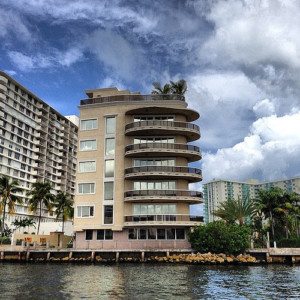 In general, the IRS will allow most vacation home owners to lower their taxable income by taking various deductions for vacation homes. However, the question about what will actually be deductible depends on several different factors.
One question you'll need to answer is whether or not your property is truly a vacation home. In other words, if you purchased the property exclusively for your (and your family's) personal enjoyment, then you can typically deduct the home's mortgage interest, as well as the real estate taxes.
In this case, you can even rent out your home for up to 14 days each year and not have to pay tax on the rental income that you receive. If, however, it is rented out for any more than 14 days, you will need to claim this income.
If you've instead purchased a property for the sole purpose of renting it out, then there are a number of expenses that you are allowed to deduct. These include the mortgage interest, as well as the property taxes, insurance, and repairs. You can even deduct costs such as housekeeping, repairs, sheets, and towels. In addition, you'll be allowed to write off the property's depreciation over time.
Where it can get a little complicated is when a property is purchased for a combination of personal enjoyment and rental. The key here to maximizing your tax deductions is to generally keep your annual personal use of the home to less than 15 days per year or 10% of the total rental days – whichever is greater. In this case, the home could be treated as a rental – and this would mean that you can obtain the same nice tax deductions.
If you're considering the purchase of a vacation home, or a rental home for income, Orlando is the ideal place. With unbeatable weather, and plenty to do for kids both young and old, it's the perfect destination. So, Contact Me and I'll help find you the vacation home that works for you.