If you're thinking of moving, it's natural to want to get as much as possible from the home you're selling. This is especially the case if you've put any type of updates into your current property such as a new kitchen or baths.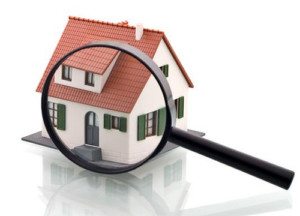 There may be other "benchmarks" that you are basing your intended sale price on as well, such as what you paid for your home and / or the remaining balance of your mortgage, so that you can have at least a certain amount to put down on the home you're going to.
Unfortunately, though, pricing your home based on these factors aren't necessarily the way to go about it. The reality is that your home is only going to be worth what the market will bear – and, if you price it too high, many potential purchasers will likely not even take a look at it. Many others might look, but are not apt to make you an offer.
One of the most critical aspects to getting your home sold quickly is pricing it properly from the start. So, how exactly does that work?
The most accurate way to do so is to use the comparable sales method. Using this technique, three "identical" homes that sold in your neighborhood within the last six months would be considered, along with their sales prices. If, for instance, these homes sold for $250,000, $255,000 and $249,000 then it stands to reason that the next home to sell in that area (in this case, yours) would sell for a price that was somewhere between $249,000 and $255,000.
The comparable sales method compensates for the fact that not all homes will be exactly the same. In doing so, the price can be adjusted for larger or smaller homes, those with additional (or fewer) rooms, and / or properties with various features in order to come to a more appropriate figure. This, in turn, will help you in ultimately attracting more of the right buyers.
Are you thinking of selling your home in Orlando or the surrounding area? I can help. I've been helping sellers in Central Florida for over 20 years to find buyers quickly for their homes, and to move on to the next stage in their lives – whether that's a home with more room, downsizing for empty nesters, a condo by the beach, or a completely new chapter. Give me a call and I can provide you with a free, no obligation market analysis of your current property.