Buying your first home can be exciting. Owning a home means that you will be putting your monthly payment towards something with your name on it – not your landlord's. But the thought of going through the actual home buying process – along with getting a mortgage – can be somewhat overwhelming. For many people, this is the biggest purchase that you'll ever make.
The good news is that by following a few key tips, you will know what to expect, and you can move forward confidently into that first home of your own.
Shop and Compare Mortgage Rates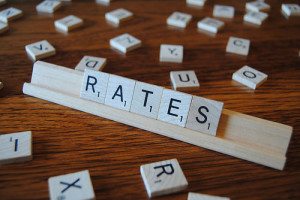 First, just like most other products and services, all home mortgages are not created equal. Therefore, it will be important to do some comparison shopping before signing on the dotted line. When considering a 30-year loan, the difference of even a 1/4% can make a big difference in the amount that you end up paying for your home.
Get Pre-Approved
You will also want to get pre-approved for a mortgage. This will help you in a couple of ways. First, it will give you an idea of how much house you can afford. Knowing this, you will be able to better narrow down your search. It may also help you in getting your offer approved more quickly by a seller. This is because it shows that you are a more serious – and a qualified – buyer.
Consider the Expenses
Prior to moving forward, it can also help to get an idea of what the monthly expenses will be on your new home, as well as how much it may take to make any improvements or renovations on the property. Depending on what is needed, it could have an impact on whether or not you decide to go ahead with the purchase.
Ask Questions
One of the most important things that you can do is ask questions about anything that you are unsure of. The home buying process entails a great deal of paperwork and legalities – and there can be a lot of fine print involved. So, if there is anything that you don't understand, it is essential to ask someone prior to moving forward.
As a first time home buyer, it can often be helpful to work with an experienced real estate agent who can walk you through from start to finish. An agent can also assist with the negotiations, setting up inspections, and many of the other details. For more information, give me a call.