The purchase of a new home can be exciting. In addition to the enticement of a new place to live, there are many emotions involved with moving and starting a brand new chapter in your life.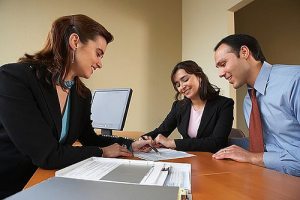 The real estate agent you choose to work with on your new home purchase can have a lot to do with how well the transaction goes. This is because he or she will be involved in the majority of the process, and they will – or should be – helping you along the way.
To be sure you are hiring the right real estate agent, there are several things to look for in order to determine whether they are going to be the right agent to work with for you. These include:
Listening to your needs and what it is that you really want in a new home – and why. This will help to narrow down the right type of homes to view – saving a tremendous amount of time and effort for all.
Guiding you to homes that fit your budget. By making sure that you view homes that are within your budgetary constraints, you will be more assured of qualifying financially when you find a home that matches all of your other needs.
Ensuring that they educate you about the current market conditions. This can be especially helpful in a seller's market, where desirable properties are moving very quickly.
Negotiating on your behalf in order to help you in obtaining the best deal possible.
Ensuring that all of the necessary paperwork has been completed well within the deadlines that are called for.
Keeping you well informed throughout the entire process – and leaving absolutely nothing to chance.
More than anything else, the very best real estate agents will put the needs of their clients first. These agents know that in many cases, their clients are going after their dream – and typically, a home is the largest purchase that most people will make in their lifetime, so they want to ensure that the entire transaction goes as smoothly as possible.
If you're seeking a new home in the Orlando area, give us a call. We'll show you why we've worked with so many satisfied clients throughout the years in finding their ideal homes – and we'll be happy to do the same for you.