There are many people who make the move each year to the Sunshine State – and there are any number of great reasons for doing so. For some, it may be that long-awaited dream of retirement, and for others, it could be due to a job change. For still others, it may just be that they simply want to enjoy all that Florida has to offer – and there certainly is quite a long list!
Yet, while making a move across town can be one thing, making a long distance move cross country can be quite another. This can be especially the case if you've acquired a number of possessions throughout the years that you'd like to bring along with you.
The good news is that, regardless of how far you may be moving, all you really need is a good solid plan – along with a schedule to abide by – and soon you'll be on your way to your new adventure.
The first thing you will need to do in preparing is to have an approximate time line for when you will be making the actual move. That way, you can then develop a schedule for setting up your movers, as well as the determining the closing date for a new home that you may be purchasing.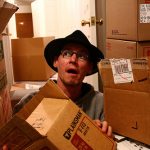 Next, you will want to do some sifting and sorting through the items that you will be bringing with you. As you do so, ask yourself if you'll really need some of the things you've been storing for many years. For example, if you have a closet full of winter clothes and snow skis, it isn't likely that you will need those in the south.
You may also want to apply the "one-year rule" as you sort through your items. This means if you have not used an item within the past year, you may want to consider donating it to a charity or to someone else who needs it.
Once you have narrowed down the items that you will be taking, you can then contact a moving company to obtain estimates and scheduling information for moving your things to your new location.
If you will be purchasing a new home, it's likely that you will also be going through the process of finding the ideal property, while at the same time, listing your current home for sale. Although this may seem like a lot to take on all at once, having an experienced realtor on your side can alleviate a great deal of the stress and worry from the process.
If you'll be moving into the Orlando or surrounding area, give me a call. I can help you to find the perfect home – and to make the entire process of getting you there seamless. I have more than 20 years of experience and can walk you through step-by-step until you're comfortably in your new Florida home.