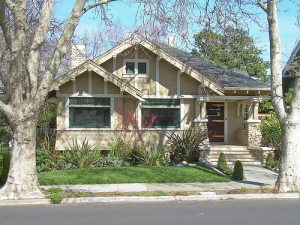 Purchasing a new home is always exciting. There's lots to think about in terms of how you want to decorate, the amenities you want to add, and where you want to put your furniture – both current and possibly some new!
But prior to the closing on the property, you should always do a final walkthrough. The reason for this is to ensure that the home is in the same condition that you expect it to be, as well as that the condition has not changed substantially since you agreed to purchase it.
During the walkthrough, you should closely inspect for a number of items, including that:
Any required repairs have been properly completed
Additional items that you purchased (such as appliances) have been left in the property
Items that you did not purchase (such as furniture) have been removed from the home
If any of these items have not been addressed, this is the time to get them resolved – because once closing has taken place, it will be too late.
In addition, you should also ensure that all of the major systems such as the furnace and air conditioner are still in good working order. Also, check the walls and the floors for any type of damage that could have occurred either when the sellers moved out, or that may not have been evident when you initially viewed the property.
It is important to take your time as your complete the walkthrough, as this will be your final opportunity to ensure that items get corrected prior to the time that you close. It can often be helpful to either bring a checklist with you and / or to reference your purchase contract in order to ensure that no items are missed. This is a time that you don't want to rely on just memory.
For more information on conducting a thorough final walkthrough, or if you are ready to move forward on the purchase or sale of a home in the Orlando area, contact me.