Whether you are just starting out, or you are opening a new chapter in your life, today there are an unprecedented number of single women that are purchasing homes on their own. While doing so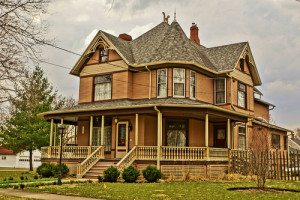 can be exciting, this is still likely to be the biggest purchase you will ever make – so it's important to go in with confidence, along with a good understanding of just exactly what the entire process will entail for both the short- and the long-term.
Certainly, one of the key aspects of the transaction will be the financing. Here, you don't want to overextend yourself in terms of the down payment, or the ongoing monthly payment. Therefore, you will want to be sure that you are familiar with what types of mortgages are available to you, and get pre-approved for a home that you can easily afford – without going over your budget.
Regarding the home itself, there are several items to factor in here as well. For example, as a single female, you will want to consider the maintenance aspect. Ask yourself just how much time you want to spend on upkeep and / or repairs. If, for instance, you've decided on an older home that has outdated fixtures and plumbing, you could find yourself having to fix a fair amount of items soon after you purchase.
Likewise, if you are leaning towards a home that has a large yard, you may be spending many hours cutting grass and trimming trees on the weekends, or hiring someone else to do the work.
The actual size of the home you purchase can also make a difference, depending on what your future plans may be. In this instance, you may be single and on your own right now, but if you feel that may change down the road, should you consider a home with additional space – just in case?
Oftentimes, working with an experienced realtor can help you in answering these questions so that you can more easily narrow down the right property for you and your specific needs. If you're considering the purchase of a home in Orlando or the surrounding area, give me a call. I've been helping buyers find the perfect match for their needs for over 20 years, and I'd happy to work with you.