When the time comes to sell your home and move on, there are a number of key tasks that sellers need to do in order to help the house sell faster. Certainly, removing clutter and engaging in an overall clean up are obvious. But what about other potential sales modes?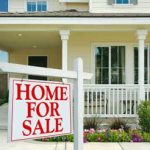 For example, one approach that many sellers and real estate professionals alike swear by is staging. This process – also sometimes referred to as house fluffing – is considered the art of decorating a home with furniture and other items in order to get it to sell quicker, and for top dollar. Yet, just as with other types of marketing strategies, there are certain benefits and drawbacks to using this technique.
Certainly, one of the key advantages to staging a home is that it allows the property to show better and appear more visually appealing to potential purchasers. In doing so, a potential buyer can more easily imagine living there – and can even imagine their own belongings in the home while touring it.
Staging can also make a home appear cleaner and well-maintained as versus dated. This can give a home a better first impression on potential purchasers – as well as provide them with better mental images. This can, in turn, may help in moving them towards a purchase offer.
Home staging can, however, be somewhat time consuming – and it does come with a dollar price. And, for sellers who are still residing in the property, it can become a chore to move furniture, empty closets, and put the home on "display" every time a potential buyer comes knocking.
Overall, to stage or not to stage your home for sale will be a question that each seller must make individually. Working with an experienced real estate agent can help in guiding you to the right decision for your specific needs and goals.
If you're considering selling your home in the Orlando area, give me a call. I have more than 20 years of experience with helping sellers and buyers – and I can help in answering any of the important questions or concerns that you may have.