When preparing to sell your home, certainly one of the biggest factors in most sellers' minds is how much they can get in terms of price. Yet, while obtaining as much as you possibly can is important, setting the price properly up front can oftentimes dictate how long your home will remain on the market prior to getting any offers. Understanding your home's appraisal can help you get top dollar when selling your home.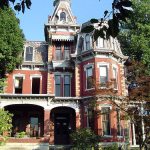 One of the best ways of determining the right price is to obtain an appraisal prior to listing the property. This can help you to get a much better idea of the true value of your home – and it can work to your advantage, as oftentimes, just doing a market analysis may result in a price that comes in too low.
The appraisal process actually consists of several steps. These include the following:
Researching your home in terms of its size, as well as the number of bedrooms and baths, the year it was built, its lot size, and the amount of square footage.
Gathering data on recent sales in your home's neighborhood or immediate area. In this case, a minimum of three similarly sized homes that have sold and closed are preferred. Ideally, these properties should be within one mile of your home, and they need to have sold within the past six months. These properties are referred to as comparables, or "comps."
Performing a field inspection which entails both an interior and an exterior inspection of your home, as well as an exterior inspection of the comparable properties. While the interior features of the comparable properties cannot be seen, the appraiser can obtain much of the necessary information from the Multiple Listing Service.
Once all of the data has been compiled, the appraiser will be able to come up with a better analysis of how much your home is worth – and from there, your agent can determine a much more accurate beginning listing price.
For more information on how to obtain your home's appraisal prior to listing your home, give me a call. I have over 20 years of experience in helping sellers in the Orlando and surrounding area to price their homes right the first time, allowing them to move quickly and easily through the home selling process.