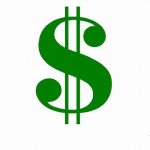 Over the past several years, the U.S. has been set in a time of historically low interest rates – and, while this has been rough for those who are in fixed-income investments, it has provided those who are seeking home loans with a great deal of opportunity for low-interest mortgage loans.
Today, however, we are faced with the probability of rates going up – waiting too long to purchase could be costly when it comes to a new home. In fact, even a one percent increase in your interest rate can substantially increase the overall price you pay throughout a 30-year period of time. So, for those who are on the fence with regard to purchasing now or purchasing later – now may be the ideal time to make the move.
As an example, with all other factors being equal, you can see the difference in the amount of interest that is paid between 4.23% interest and 5.23% interest.
But here is something interesting. Even with a lower home selling price, there is still a drastic difference in the total amount of interest that is paid over time – based on the amount of the interest rate.
If you've been considering making a move, but you haven't quite decided whether or not to take the plunge – now may be the perfect time before interest rates go back up. Give me a call and I can show you some options that will fit in with your location, size, and budgetary needs.