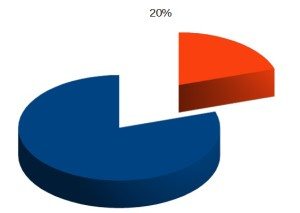 For anyone who has purchased a home and had a down payment of less than 20%, it is likely that the lender required you to purchase something called private mortgage insurance, or PMI. Private mortgage insurance is a type of coverage that will protect the lender in case a borrower defaults on their home loan.
What many home owners may not realize, though, is that once the balance of their home mortgage has dropped to 80% or less of the home's original appraised value, they may request that their lender drop this PMI coverage – and, when the balance of the mortgage falls to 78%, it is required that the coverage be dropped.
If you've been paying for PMI on your home mortgage and you fall into these parameters, there are some other requirements that you must meet in order to have PMI removed. According to the Consumer Financial Protection Bureau, you must:
Request in writing that the PMI coverage be removed;
Be current on your mortgage payments (and also have a good payment history).
Your lender may also require that you have an appraisal performed in order to prove that the remaining balance on your mortgage is not more than 80% of the current value of your home.
In some cases, homeowners may not be successful in getting their lenders to drop PMI coverage. Should that happen, there are other avenues that you could pursue. For example, you may consider refinancing – especially if your home has increased in value since you originally purchased it.
In doing so, however, be sure that the monthly payment on the new mortgage isn't more than what you're currently paying. Otherwise, you really won't be saving yourself any money.
Considering buying or selling a property in the Orlando area? I can help. Contact me today for more information.