You've found the perfect house, you've qualified for a loan, and all has gone smoothly with the inspections. You're now in the final stretch of the process – and your closing date has been set. At that time, you'll receive the keys to your new home at it will at last be yours. There are a number of things that take place at the closing table, though, so it is important to know what to expect and to understand the process. Here's what to expect at closing.
First, there are some items that you'll need to bring with you. The title company – and your loan officer, if you are financing the property – should provide you with a list. These items will typically include:
A photo ID, such as your driver's license

A certified or a cashier's check for the closing costs (make sure that this check is made out to the title company or the closing company and not to the seller)

Any additional paperwork that you have not yet provided to the title company that may be needed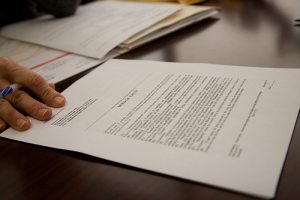 Once you've begun, the title company agent will guide you through the closing process. This will usually require your signature on a number of legal documents that essentially transfers the ownership of the property of the home from the seller over to you.
If you are borrowing funds to purchase the home, it will also entail obtaining your signature on all of the necessary paperwork such as the promissory note and mortgage document. These documents are acknowledgments that you owe the lender the agreed upon sum for the mortgage.
Once all of the paperwork has been signed and certified, as well as when the funds have been collected, copies of all will be made. You will be provided with copies of all of the pertinent documents for your files, and then you'll be given the keys to your new home!
Closing can be an exciting process because it means that you are just one step away from living in your new home. For additional information, or to begin looking for the perfect home for you, give me a call.